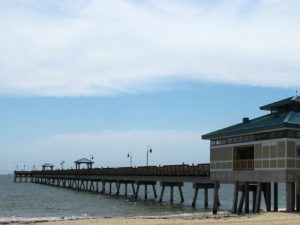 The James T. Wilson Fishing Pier and property, including the adjacent pier ramp, remain closed to the public after a loose barge crashed into the 709-foot pier in November, causing heavy damage to the structure.
The City of Hampton reports that yellow and red caution/danger tape has been posted, along with no trespassing signs on the pier and ramp, and police will be called for trespassers.
Engineers continue to assess the extent of damage to the popular pier, according to the city.
source: City of Hampton Virginia