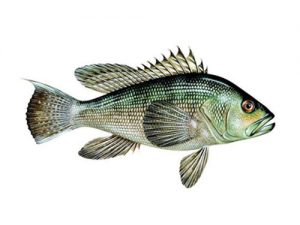 NOAA Fisheries has announced a February recreational season in 2018 for the black sea bass fishery.
The current black sea bass recreational management measures of a 12.5-inch minimum size and 15-fish possession limit apply during the February 1-28 federal season.
Federal measures for the rest of the 2018 recreational black sea bass fishery will be developed through a separate action to be implemented later this spring.
Only Virginia and North Carolina have committed to participating in this February season.
Federally permitted charter/party vessels are required to abide by the more restrictive set of regulations when federal and state measures differ.
For more details, read the rule as filed in the Federal Register, and the permit holder bulletin on the NOAA Fisheries Greater Atlantic Region website (https://www.greateratlantic.fisheries.noaa.gov/nr/2018/January/18bsbrecfebfishingphl.html)
source: NOAA Fisheries Greater Atlantic Region